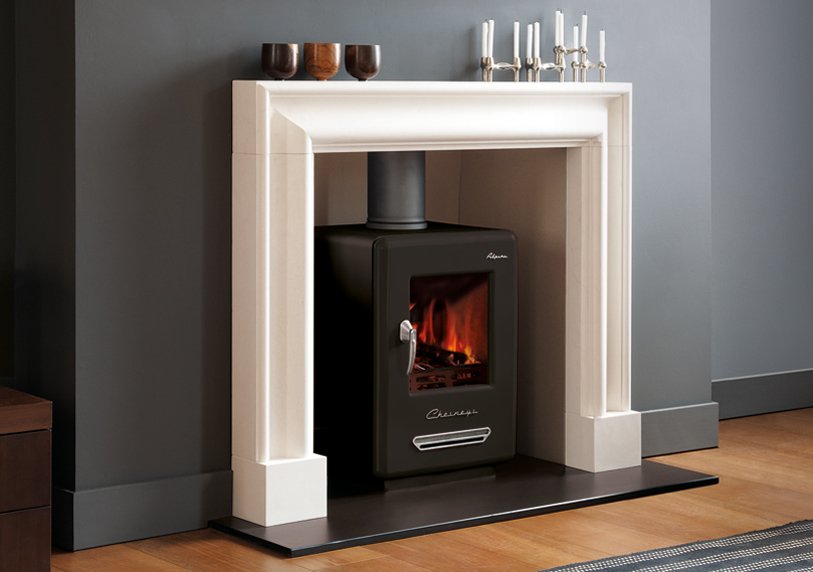 Feature fireplaces: Why a stove is the perfect centrepiece
There is so much more to a fireplace than heating alone. A feature fireplace can become the heart of your home long before the cold weather approaches — pulling together different design elements to create a cohesive style. Whether you're looking to create a cosy country room with ample space for get-togethers or a stylish Scandinavian home — a stove, in particular, can be the final touch that completes your look.
From their energy-efficiency to their timeless aesthetic appeal, here's why a stove is the perfect centrepiece for your room.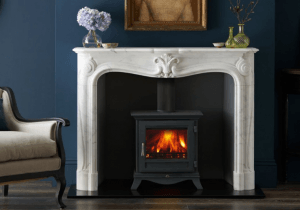 An Elegant Focal Point
Every well-designed room needs a focal point around which family and friends can gather. Effortlessly elegant — a high-quality stove provides the perfect centrepiece. Not only does it naturally draw the eye of the viewer, but its presence within the room can be balanced simply by choosing the right fireplace surround to accompany it. Couple with a French or Italian fire surround for a traditional look, or select a contemporary option for a touch of minimalism.
A Timeless Addition
The stove is not only timeless in the sense that it can withstand the comings and goings of interior design fads  — but also because it is built to last. Designed with longevity in mind, Chesneys range of stoves is made using only the highest quality steel and cast iron to ensure that your stove lasts for years to come. It's why we have such a popular guarantee and warranty.
The Ultimate Ambient Atmosphere
Not only does it matter how a stove looks within your room, but it's also important to consider how it makes you feel. Wood burning stoves, in particular, are an incredible way to embrace Hygge — a  Scandinavian concept of happiness and cosiness that stems from enjoying the simple things in life. Nothing  says cosy quite like curling up beside the glow and warmth of a wood burning stove, whilst enjoying good conversation or a great book and a cup of something warm.
Energy Efficient & Eco-Friendly
Combining elegance and efficiency, a Chesneys stove can also be an environmentally-friendly heating choice. Choosing a DEFRA-approved stove ensures that the appliance has been approved by the UK Government as safe for use in smoke controlled areas. Plus the clean-burn and air-wash technology built into each Chesneys wood burning or multi-fuel stove substantially reduces emissions while delivering an outstanding level of efficiency. A vast selection of our stoves also exceed Ecodesign 2022 regulations. It's the perfect balance of style and sustainability.
Embrace Versatility
Choosing the right stove is the final touch that completes your desired design aesthetic. Available in a range of versatile silhouettes and colours, there's a Chesneys stove to suit any interior style.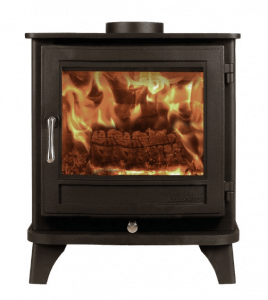 Country – Whether you're decorating a cosy cottage or would like to introduce rustic charm within a modern home, country interior style is an ideal choice. This style often embraces organic shapes, wood elements, and nature-inspired decor, so opt for a traditional wood burning stove like the Salisbury that can beautifully enhance any country or contemporary interior.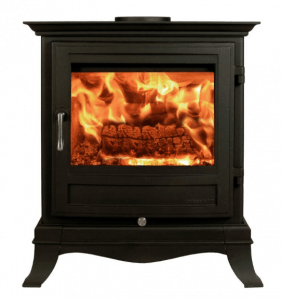 Victorian – Old world charm, ornate detailing, and damask fabric all point to a Victorian interior. Coupled with a decorative marble fire surround, the Beaumont captures all the grandeur of the period.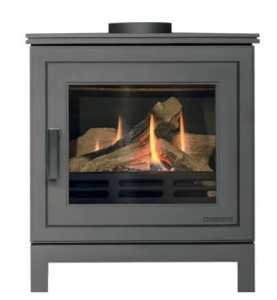 Modern – Clean lines and sleek edges are defining features of Modern interior design. You may wish to choose a contemporary gas or electric stove which fully embrace all the innovations of modern technology.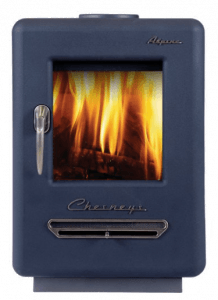 Scandinavian – Scandinavian style focuses on simplicity and function. It often has a more minimalist look that embraces white walls and light wood furniture. With clean round lines, a chalet-style stove such as the Alpine sits right at home within a Nordic aesthetic.   
No matter your interior style, complete the look with a Chesneys stove. Simply browse our full range of stoves, or visit your nearest stockist to become inspired in-person. Looking for more interior design inspiration? Visit our blog for more expertise and advice.