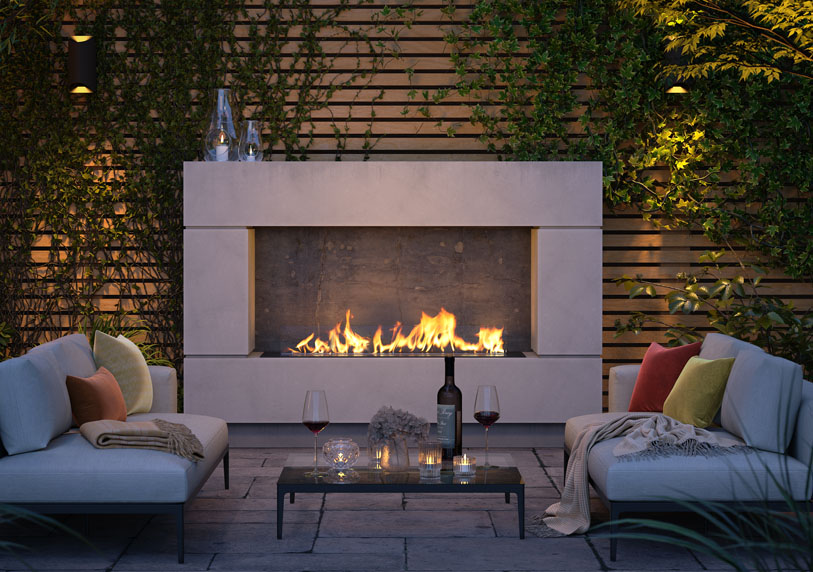 £5,950.00
The Molianos Fireplace with Alchemy RB1000 Ethanol Burner.
Fabricated from solid Portuguese Limestone able to withstand year-round weather conditions, The Molianos Garden fireplace is the latest addition to our Outdoor Collection. It is seen here with the Alchemy RB1000 outdoor ethanol burner, which has remote control and automatic ignition but requires no external power source as it is battery powered.
PRODUCT DATA
Overall size
59" (1500mm) L x 43" (1100mm) W x 15" (375mm) W
Delivery Options
Please note that both delivery options are open to surcharges, dependant on location and accessibility of your address.
If you cancel a delivery within 48 hours of an agreed time slot, you will be charged extra.
White Glove Delivery
A two-person team will delivery, position in your preferred location, unpack and give you a short briefing on your new machine. The team will also remove all packing materials.
Learn more
Recommended
Delivery by Pallet
Your machine will be deposited on its pallet, kerbside, at your address. You are responsible for its unpacking, positioning and disposal of all packing materials.
Learn more