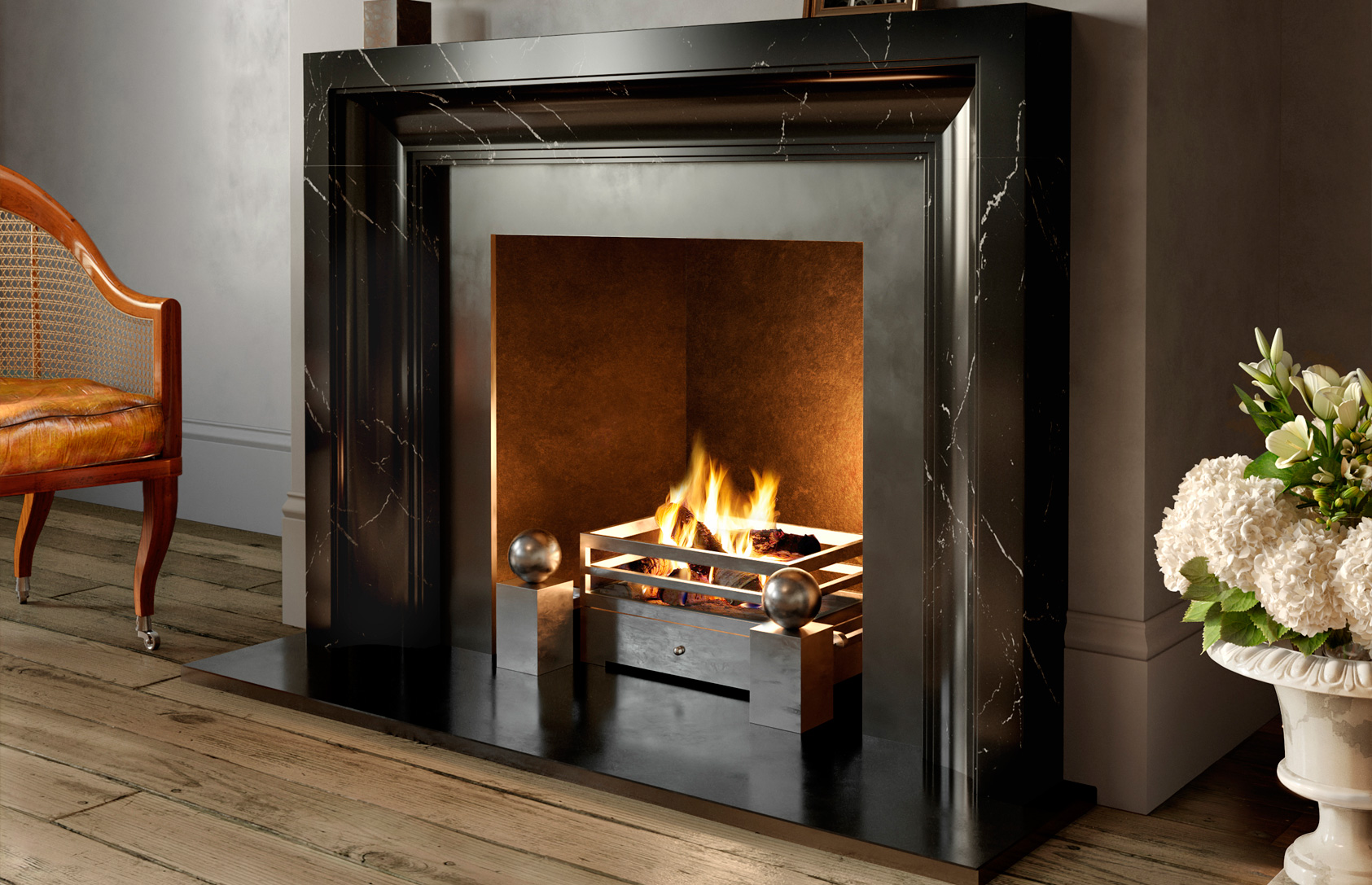 The Chesneys fireplace collection – what's hot in 2020?
The Chesneys fireplace collection – what's hot in 2020?
Chesneys started selling antique fireplaces more than 35 years ago, and became one of the world's leading manufacturers of original and reproduction surrounds soon after. Through partnerships with such august bodies as the Sir John Soane Museum and the Lutyens Collection and the innovation of our own designers, we have developed one of the world's most diverse and sophisticated portfolios of classic and contemporary fireplaces.
But what are the most popular surrounds that we are still selling and installing in 2020?
Without doubt our contemporary surrounds are hugely popular with customers wanting to strike a modern note in their interior design schemes. Manufactured from the finest materials, models such as the Scarpa have been a huge source of interest since its launch in 2019 and being available in 5 different marbles has been ordered to meet many different design looks.
This is also true of our Milo Bolection, a classic and seemingly simple design, it is the ability to make it in a whole array of special materials that transforms it into a very different surround and of course enables the buyer to own a unique piece of their own.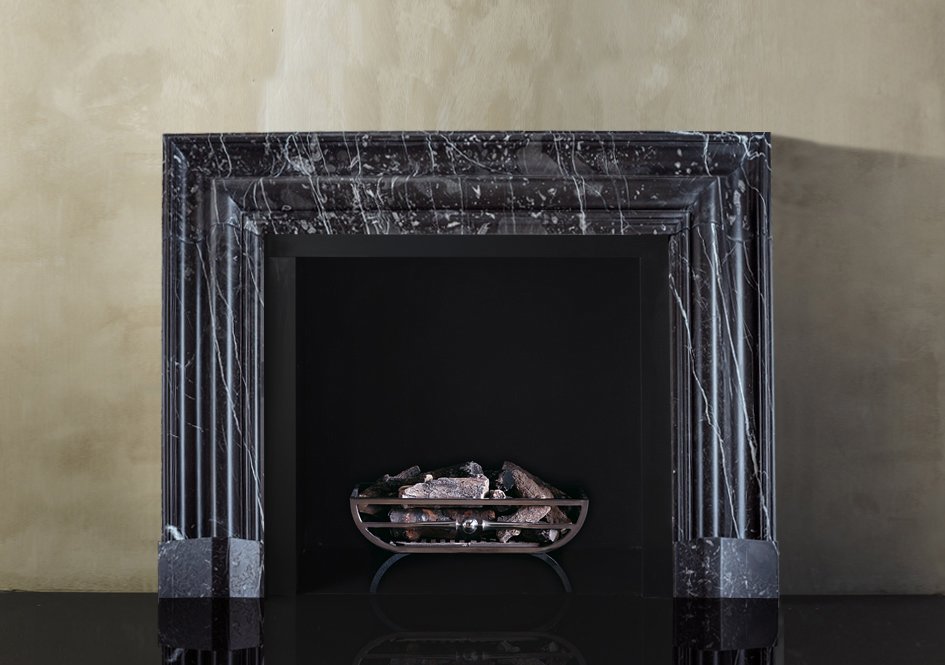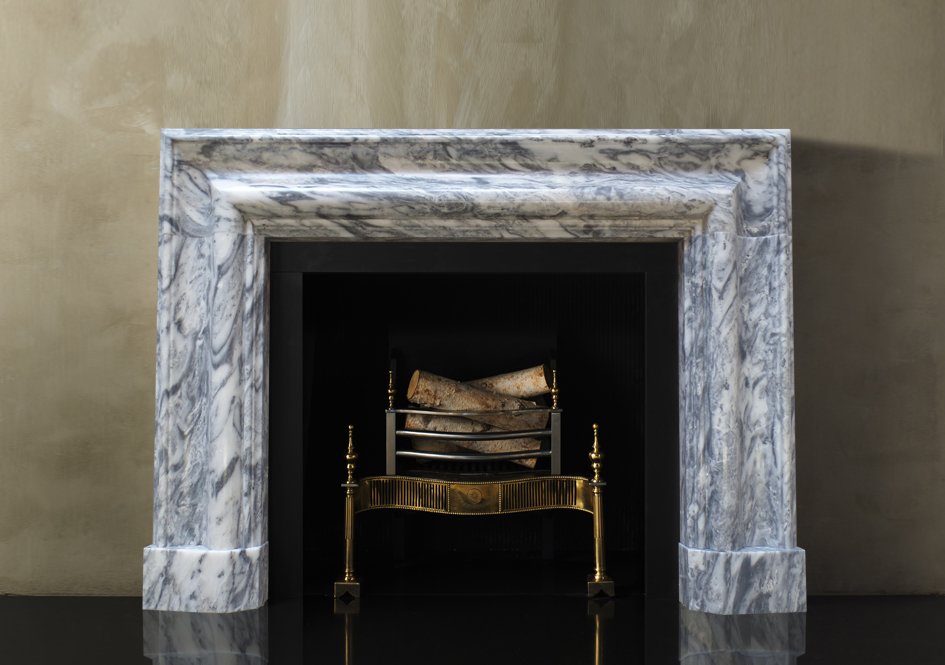 And yet we still have huge demand for our period mantels; beautiful designs whose appeal has not dimmed with the passing of time. These are of course are bound to be considered by customers who live in period properties but also are adaptable enough to fit beautifully into more modern homes.
The Regency Collection born of the period 1795-1820 offer elegance and style so evocative of the time of Jane Austen, Wordsworth and the battle of Trafalgar. Offering the style that might have been seen in a smart townhouse of the time, the Langley (shown below) is a handsome chimneypiece in statuary marble with fielded panels to the jambs and frieze, the former elegantly tapering downwards from corner blockings and crisply carve rosettes.
The Georgian Collection harks from a period that straddles the Regency, officially starting in 1714 and ending with the ascension of the young Queen Victoria, the Georgian period was long and has left a unique legacy in British design, charting a period of huge development of the British nation as a global power. Favourites at Chesneys include everything from the relatively simple Clandon Bolection through to the more elaborate designs of the Chichester and Mansfield. The latter in particular showcase the quality workmanship in our Georgian collection with elaborate carving and flamboyant details. The Georgians may have lived nearly 200 years ago but their flair and design approach is still inspiring our clients today.
Finally, as far as collections go, no summary of our most popular chimneypieces could ignore the French Collection with its continental feel and stylish execution. La Rochelle, a relatively recent addition captures the delicacy achieved in our French pieces. We offer a full range of both French and Italian surrounds.
And of course it is important to say how many of our commissions are bespoke to the individual needs of our clients. Be it a straightforward resizing to fit a particular scheme or a unique design conceived with the client and designed and created to their exact specifications and choice of materials. If there isn't an existing piece that fits your needs, there is no doubt we can work with you, to create something that does.
Popularity isn't everything but we hope this short review can be a useful way into discovering the Chesneys Collection.